Welcome to Believe in Hull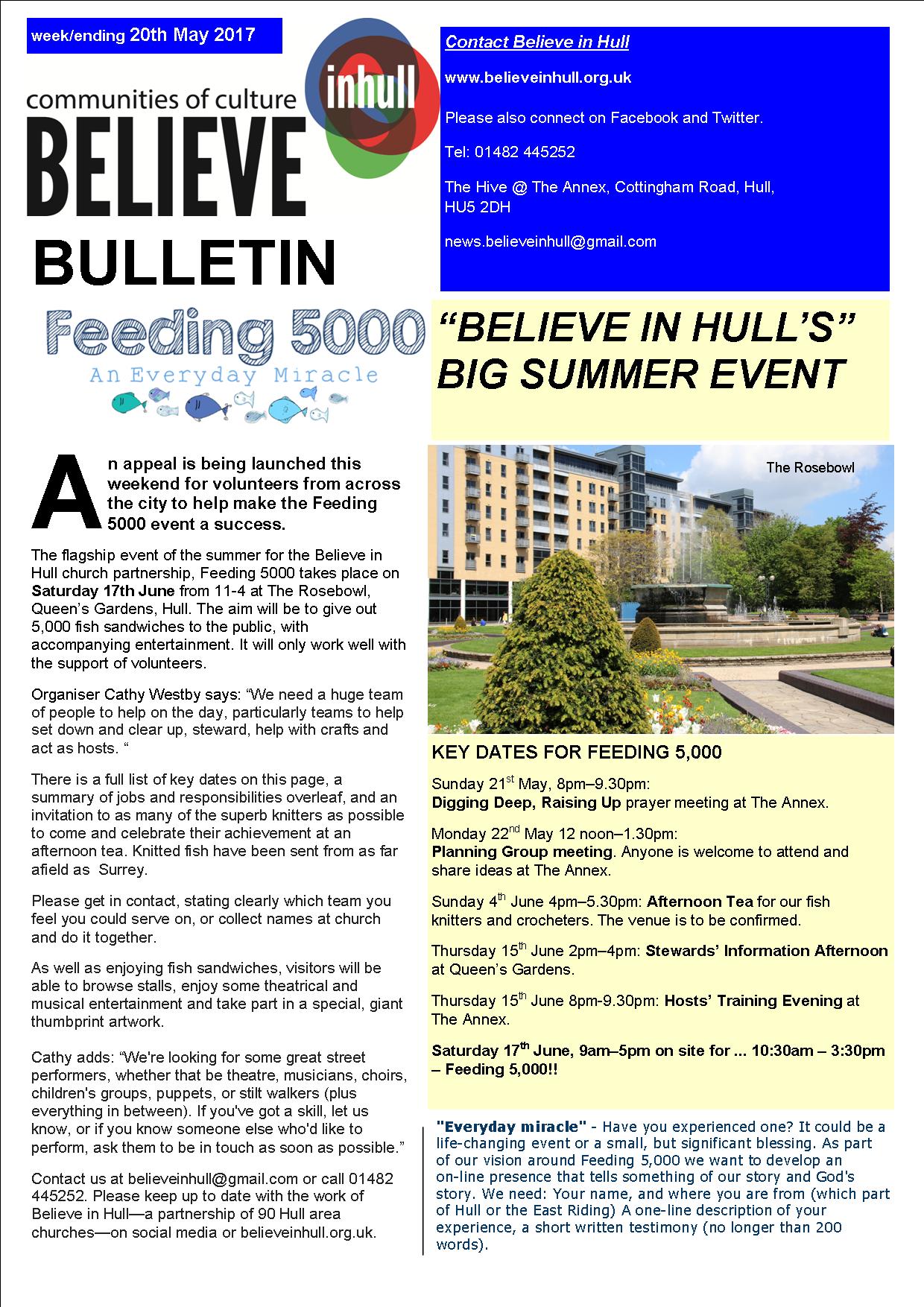 Feeding 5,000: Saturday 17th June,
The Rosebowl, Queen's Gardens, Hull.

Thank you to everyone who has been busy making fish for the iconic event of the summer. Our goal is 5,000 so please keep knitting them. The deadline is Friday 9th June.


Who Are We?
Believe in Hull is an initiative of over 90 churches from different denominations in the city, working together to reach out to local communities in 2017 and beyond. Our project for this year is called 'Communities of Culture'.
Latest News
Believe Bulletin - Issue 3 - Feeding 5000 Special
Monday 22nd May 2017
In this issue of the Believe Bulletin from Believe in Hull: Full details of the Feeding 5000 event on Saturday 17th June Information about the volunteering jobs Invitation to the dozens of knitters to an afternoon tea Click on the image to download a PDF version.
read the full story »