Welcome to Believe in Hull
This is a partnership of over 90 churches from different denominations in the city. We are working together to reach out to local communities in Hull's City of Culture years of 2017 and beyond. Our project is called 'Communities of Culture'.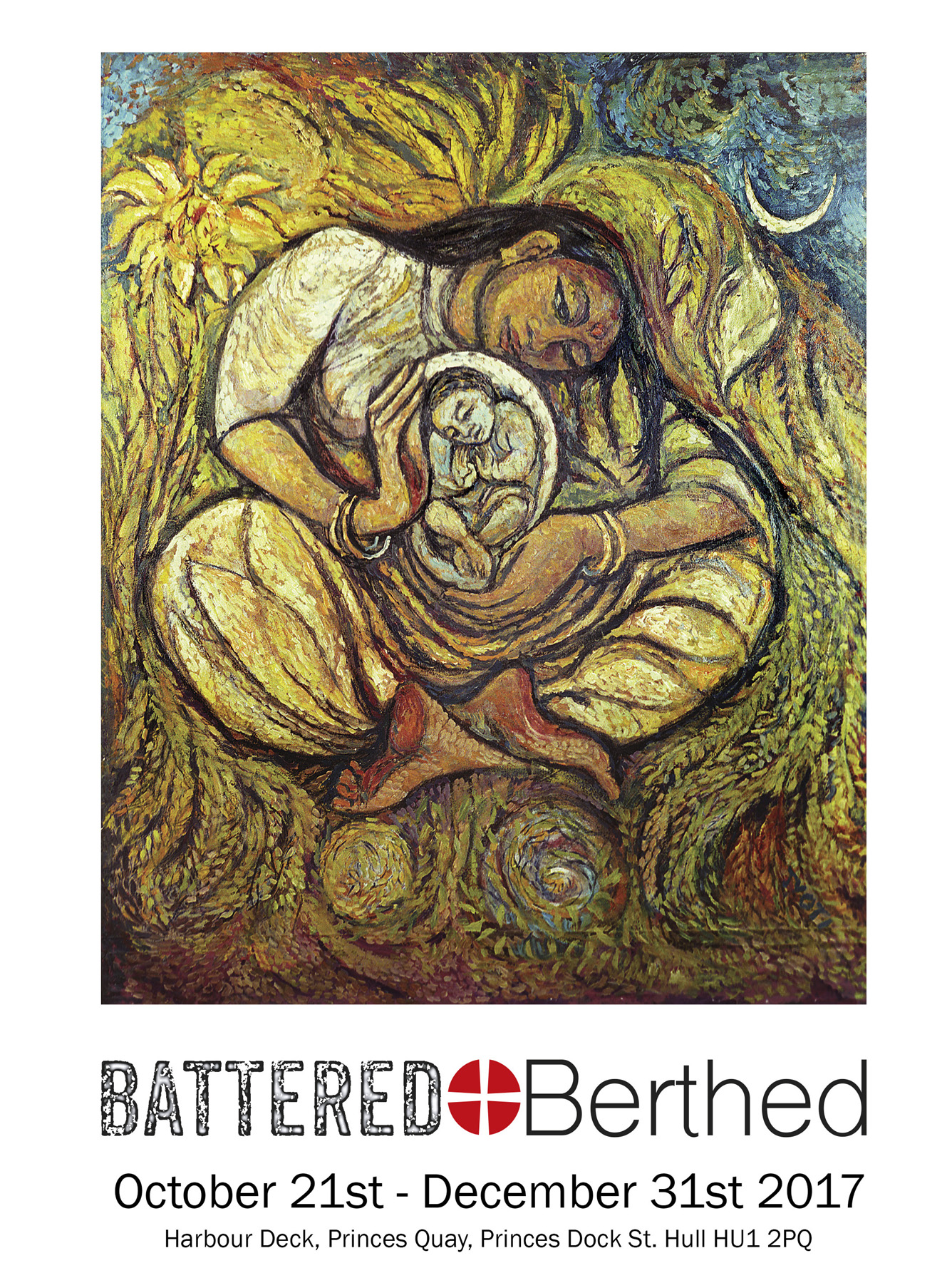 NATIONAL ART

COLLECTION

MAKES

RARE

APPEARANCE

IN HULL TO CELEBRATE

YEAR OF CULTURE
Hull has a rare opportunity to host a collection of work from the prestigious national art collection in just a few weeks' time.
Some 28 pieces from the renowned Methodist Modern Art Collection will go on display until from Saturday 21st October to New Year's Eve at the Princes Quay Shopping Centre.
The exhibition, called Battered and Berthed, gives visitors the opportunity to reflect on the city's maritime heritage, relationship with the sea, the response to being battered by storms, the wind and waves, and to challenge ideas of home - finding a berth.
It has been organised by the Believe in Hull church partnership as part of its contribution toward Hull City of Culture celebrations 2017, with funding support from the Methodist Church.
Organiser Liane Kensett says: "I am excited to be part of a team from the churches in Hull working together exhibiting these pieces of art as a gift to our city during the year of culture. I think we have a great exhibition planned over 10 weeks, with space for imaginative discussion and creative responses. We are looking for volunteers to help us deliver a programme that includes school visits and an 'arts house' of live performers, reflective talks and music."
The Collection was created in the 1960s by a Methodist layman & preacher and a minister to show the interpretation that artists could make of the Chris
tian story and messages. There are over 40 works in total, including some by well-known artists such as Graham Sutherland, Eric Gill, Elisabeth Frink, William Roberts and Patrick Heron. The work at Hull will include The Dalit Madonna by Jyoti Sahi – one of the founders of the Asian Christian Art Association - and Storm over the Lake by Eularia Clarke.
An education pack is being produced to attract schools which will have opportunities to tour the exhibition every week as part of their RE curriculum, and events such as workshops and talks will be organised. The idea is to encourage as many people as possible to visit and explore the work in different ways.
Volunteers are being sought to help staff the exhibition, which will be open seven days a week. Contact Believe in Hull team via believeinhull@gmail.com or 01482 445252.
The opening hours to the public will be:


Thursday-Saturday, 10-5.
Thursday, 7.30-9pm: "Arts House" performances.
Sunday, 1-5.30pm & "Reflections" (on a particular painting & reflective worship)
Mondays and Wednesdays will be reserved for schools and community groups.